Boomer
"My Buddy, My Pal, My Friend"
2008 – 2022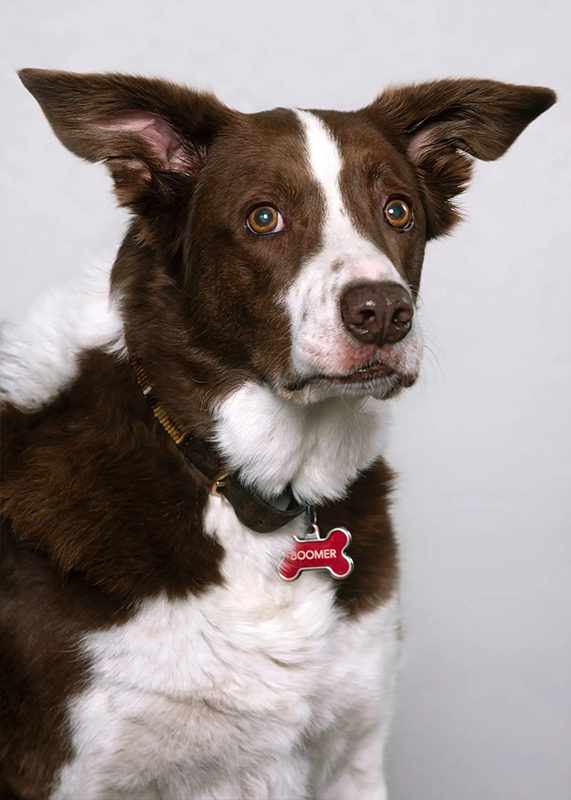 Boomer is a senior smooth coat border collie.  At a very young age he participated in target classes and began agility training.  He graduated in the Beginners Class at Contact Zonies Dog Agility in 2009.  From there he went on to continue his education in frisbee, fly ball, herding, lure coursing and rally obedience.
Here at Moore Injury Law Boomer's job is a daily walk to get the mail.
In his free-time, he enjoys playing catch, tug of war and hiking.